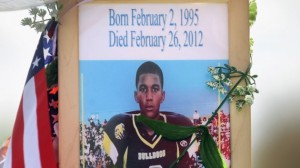 Trayvon Martin was an American teenager killed by George Zimmerman on February 26, 2012, sparking national controversy.
Martin had no criminal record when he was shot and killed by neighborhood watch member George Zimmerman on February 26, 2012, in Sanford, Florida. Zimmerman's arrest sparked a national debate over racial profiling and the role of armed neighborhood watch members in law enforcement. On July 13, 2013, a jury acquitted Zimmerman of murder.
Angels For Justice productions newest music video, "We Are American Lions" was written and produced to shed light on this and similar situations going on in the news these days.